Rethinking Education
Conference on Leadership and Learning for the 21st Century
Date: Saturday, November 28th, 2020
Location: Online
Time: 09:30am - 02:30pm
A few words about the conference
ISNF is a Foundation that focuses on education for the future. In the face of an increasingly volatile, uncertain, complex and ambiguous world, education can make the difference as to whether people embrace the challenges they are confronted with or whether they are defeated by them. Our aim is to upskill teachers to inspire learning in a modern classroom. It is our purpose to support educators to inspire students to be successful and happy, to love learning and enjoy the process of becoming independent, responsible, well informed and compassionate leaders for tomorrow's world. By improving access to education and raising levels of achievement so that all pupils can fulfil their potential, irrespective of socio-economic background or context, we can rethink Education and reflect on how it used to be about teaching people, facts and theorems; now it's about helping students to develop a reliable compass and the navigation skills to find their own way through an increasingly uncertain, volatile and ambiguous world. In these current times, we no longer know how things will unfold, sometimes we make mistakes along the way. But it will often be the mistakes and failures, when we properly understand them that will enhance learning. ISNF aims to provide such support through inspiring events with speakers who are internationally renowned and topical, meaningful and thought-provoking; the conferences are to provide an arena for allowing educators to implement new ideas and best practice in their schools and communities. The speakers this year are leaders in their field, who are most forward-thinkers and innovators, practitioners, influencers, and business leaders, all sharing knowledge and passion to improve education and outcomes for all.
Our Vision
Our vision is to create a holistic, cohesive and cross cultural approach as the paradigm for 21st Century education. We want to create a flourishing society where teachers, students and parents are able to fulfil their potential and become the architects of their own success and wellbeing. Our aim is to equip and empower young people, with the knowledge and life skills to flourish and contribute to the flourishing of others.
Leading and Learning
The last decade has encouraged all educators to acknowledge the need for change. Not an easy journey, but the outcome is one that everyone involved, students, parents and teachers welcome with optimism. With this in mind, we place importance today in helping students develop positive attitudes towards learning that will endure throughout their lives. We believe that achievement is predominantly a product of hard work, rather than inherited intelligence, a conducive environment for learning and exploring, and this highlights the importance of social context in fostering success.
'We are all the same dedicated and passionate people, ready to create long lasting change in education…'
Our patron Gilda Scarfe is a leading example; not only does she believe that the time is right now to make a change for a better future, but as a practitioner, like all of us, accepts the responsibility to make this journey meaningful and productive.
www.positive-ed.co.uk
"
There can be no keener revelation of a society's soul than the way in which it treats its children.
Presentations
Our speakers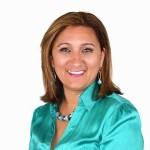 Gilda Scarfe
Our patron will be presenting: "Positive Education – bridging the gap between academic and wellbeing"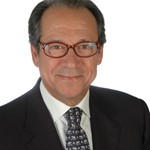 Marios Eliades
Presentation Title: "Education Today, Tomorrow and Forever"
Bio
Marios Eliades is the founder and senior partner in M. ELIADES & PARTNERS L.L.C, Advocates, Tax and Business Consultants Nicosia, Cyprus.
Eliades has been practicing law in Cyprus for more than 35 years. He is a member of the Nicosia Bar Association, the Cyprus Bar Association and the International Bar Association.
Besides his professional career Eliades has had a long presence in the public life of Cyprus for more than 35 years. He served as Minister of Communications & Public Works of the Republic of Cyprus between 1978 to 1981.
He also served in the past or is currently serving as a member of the Board of Directos in a number of public or private companies including:
• Chairman, Board of Directors Cyprus Broadcasting Corporation (1990 – 1994)
• Vice Chairman, Board of Trustees University of Cyprus (1999 – 2003)
• Chairman Board of Directors Hippocrateon Private Hospital (2005 –2013)
• Geneva Group International (August 2007 – present)
• Stelios Philanthropic Foundation (January 2016 – present)
Eliades studied Law and Economics at the University of Athens. He also qualified in England as a Barrister-at-Law from Gray's Inn London. He pursued post-graduate studies in Management at the European Institute of Business Administration (INSEAD) in France. He also successfully completed a post-graduate program on economic development and social reform at John F. Kennedy School of Government Harvard University, Boston U.S.A.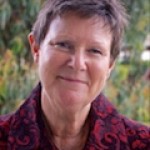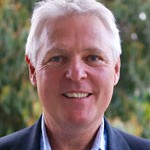 Gayle and Malcolm
Presentation Title: "Raising emotionally healthy children – How teachers, parents and communities can support the development of the next generation."
Description
In this presentation, Gayle and Malcolm will explore what it takes to raise an emotionally healthy child and the benefits this brings not only to the child, but to families, schools and communities for generations to come. Emotionally healthy children are compassionate, engaged, curious, supportive and take initiative to make things better for themselves and others. They maintain constructive and respectful relationships and look for what is possible rather than what is impossible.
Gayle and Malcolm will share some simple frameworks and techniques to build emotional health and provide you with the opportunity to explore these within the session.
Short Bio
Gayle Hardie and Malcolm Lazenby are the Co-Founders of Global Leadership Foundation – established to rasie the emotional health levels of people from all walks of life across the globe through providing leadership pathways and building their leadership capability.
Their work challenges and inspires leaders to rethink the way in which they and their businesses relate to others, the cultures they influence and create, the communities in which they operate and world around them. They adhere to the philosophy that responsible global leadership is strengthened by collaboration (rather than competition) and are therefore open to the possibility of working with all to continually improve and innovate what they and others do. Gayle and Malcolm both hold tertiary qualifications in their fields of practice and are always looking to proactively build on and enhance the insights they gain from their own professional development and learning. They each bring (along with their enthusiasm) significant business experience in corporate, not for profit, community and government sectors. They also have globally recognised expertise in leadership development and transformation, leading and implementing organisational and culture change, strategic planning and implementation and Board and Executive mentoring and coaching.
Profits from Global Leadership Foundation's work are placed in a philantrhopic fund created in partnership with the Australian Communities Foundation and used for the development of leaders in communities.] Leading by example in its stewardship role, Global Leadership Foundation supports a significant number of innovative and inspiring opportunities including work with the Highgate Private School in Cyprus to strengthen the emotional health of children, parents and teachers.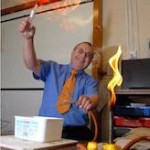 Jim Baker
Presentation Title: 'Student Engagement in the E-Learning Environment'
Short Bio
Jim Baker, a self-identifying maverick, is a teacher of 49 years. He has written for the Guardian, and the majority of his career was spent as a chemistry teacher at Lincoln Christ's Hospital School. In his penultimate year he was awarded a 'Lifetime achievement Award' He is a freelance educational consultant, and acted as Chemistry Expert for The Chemistry Journey Project's Virtual School Initiative. He is a contributory author of Teaching Secondary Science, Constructing Meaning and Developing Understanding, 4th Edition. He is a pioneer of ' Flipped Learning ' and trains educationalists world-wide on 'flipped learning' and 'cloud computing'. His passion is to repair the nonsense many call education.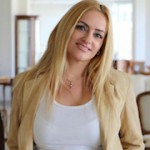 Arlette Shohmelian
Presentation Title: "Character Building"
Short Bio
Arlette Shohmelian has over 20 years of experience in education fulfilling different roles in schools. She is a qualified career and parent-coach, school wellbeing consultant and a former deputy head of a private school in Cyprus. As a trained psychologist, she has many years of experience in counseling and guiding children and teenagers of all ages. Arlette has developed social and emotional literacy as well as career education programs that have been implemented in the school curriculum in Cyprus and abroad. She has led wellbeing intervention projects such as interschool mental health awareness, life skills training and workshops for students on a variety of topics including building resilience, self-esteem, positive body image, handling stress and exam anxiety, communication skills, problem-solving, anger management, mindfulness, and happiness.
She is one of the Founding directors of Headwise Education Consultancy. She continues to offer student Wellbeing courses and as a School Development facilitator she has helped schools set up and run their pastoral care programmes. These programmes cover risk assessment and prevention and positive behaviour modification to enhance positive education in schools and raise awareness of educators so that wellbeing in the classroom embraces the future of learning.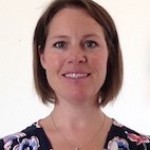 Leigh Fox
Presentation Title: "A Mindful Approach to Education"
Short Bio
Leigh graduated from Strathclyde University in 1996, having completed a four-year B.Ed. honours degree in Primary Teaching. Her experience is as vast as it is varied, working in 9 different school environments on 3 different continents. She became a mentor with the University of Buckingham teacher training IPGCE/PGCE programme in 2013 and has been a residential lecturer since 2016. Leigh also runs a successful tutoring business.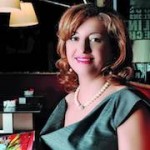 Chryso Christodoulou
Presentation Title: "21st Century Classrooms"
Short Bio
Chryso Christodoulou is the Founder and CEO of Digipro Education, established in 1990 in Cyprus. She earned a B.Sc. in Computer Science from Queens College, CUNY. Chryso is author and editor of FUNecole® Step-by-Step Educational Solution. Chryso delivers hundreds of professional teacher development sessions in schools in USA, Europe, Africa and the Middle East. Chryso has been published by IEEE Xplore ("Inspiring professional lifelong excellence in ICT skills development," 2010) and the European Parliament Magazine (2012). Chryso received the title of Entrepreneur Woman of the Year and is an appointed Ambassador of Female Entrepreneurship by the European Commission. She presented at the top Educational Technology conferences in the world, such as ISTE 2018, ISTE 2019 (International Society for Technology in Education) & FETC 2020 (The National Future of Education Technology Conference) in US, where FUNecole® received the ISTE Seal of Alignment for students at Proficiency. She is recognized as an entrepreneurship expert by OECD and is one of 350 European Ambassadors of Entrepreneurship. FUNecole was also featured in Education Week