A NOTE FROM OUR FOUNDER
Enabling dreams to come true
As a father and grandfather, my love for children and young people has been my personal legacy.
The ISNF is a new Foundation in Cyprus that aims to bring about a change in the lives of children and young people. The Foundation will be used as a fountain of promise and a successful engine of ensuring the transformation we seek to offer to these groups.
I wish to see a future full of potential, empowering solutions to domestic challenges, poverty, trauma and other persistent financial problems. It is vital that we, both as a family and a Foundation, nurture the aim and outcome of such an effort. It would be a joy for me to see the Foundation set in perpetuity. A generation and beyond, of giving back as a family and as a Foundation, ensuring the values, traditions and charitable work we have set up to fulfil. The aim shall remain the same, to keep family ties with the donors and young people we assist.
The Foundation will offer ample opportunities for teaching children and young adults about giving back while making philanthropy a purpose for my family and the ISNF Cyprus community. It has always been my personal philosophy that enabling others at the time of need becomes a fulfilment that makes me happy, knowing I and the Foundation have made a difference. I wish to see young people in leadership, respecting teamwork, and understand the benefits of developing their own skills.
The Foundation, not only will it support in a caring way it will at the same time ensure that the donor benefits too. As an entrepreneur I understand the purpose of such a commitment to the donor.
How can you help:
By believing in a promising future for our children, enabling dreams to come true, and making a generous donation.
Sincerely,
Said Abughamga
Director / Founder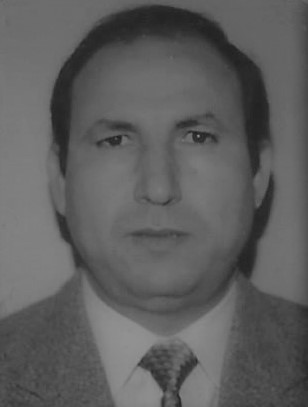 "
NO ONE HAS EVER BECOME POOR BY GIVING
OUR VISION
We support children in need
Our island and its people are living in turbulent times, times when the need for self-expression and human connection through the arts essentially if we are to succeed, not simply as individuals and pioneers but as human beings.
Through our individual, corporate and state progress we believe we must remain connected to each other as an island and the world at large. The need to express transcends social /financial status, gender, race must be acknowledged and developed.
Many children with great gifts are never provided with the opportunity to develop their abilities so that they might themselves reach their potential and achieve a position where they can share their talent with the wider world. Children need positive experiences and opportunities if they are to grow up with the self-belief necessary to fulfil their potential.
Our island has a rich cultural heritage and the arts have long been a significant part of our history, culture and success. However, many children and young people on our island with huge talent cannot afford to attend lessons in order to develop their gifts further. To this end we have founded our ISNF which opens its arms to children and youth who demonstrate talent in music, art, theatre, or singing. The Foundation provides many benefits for young participants in many ways. It enables our youth to learn discipline through their musical or artistic talents thus, supports them on how to live in a shrinking world.
Upon being selected, students will be offered a full-scholarship as a full-time student at ISN school. The school has an intimate and supportive environment which combines academic excellence with a real focus on developing the individual; qualities which are greatly needed in developing talented students. Furthermore, students will receive additional classes in the afternoons; these classes will be focused on the arts and tailored to meet their individual needs and abilities.
ISNF Cyprus Foundation Aim & Purpose
To enhance teaching creativity and innovation in the 21st century classroom
The purpose of ISNF Foundation in Cyprus, is to support and assist children and young people financially; as well as offer training for teachers, enabling them to develop new tools to enhance their teaching creativity and innovation in the 21st century classroom.
ISNF Foundation in Cyprus enables teachers and staff through thinking and mentoring to be innovative in the classroom. Creativity and innovation in the classroom help students find an answer, solve problems and transfer skills to real life situations. Many of our grants support project-based learning and design. Teachers can often create out of pocket expenses in order to ensure that learning opportunities even without traditional funding streams take place.
ISNF Foundation in Cyprus also aims to help parents and children to understand the necessity and exposure of philanthropy.
AMAZING PEOPLE
Behind the scenes
Dr. Maria Theochari
Dr Theochari is an experienced teacher and leader who believes that children and young people should be placed at the very top of our educational systems giving them hope and understanding. She hopes and believes that happy children perform well and their self esteem is at a level that ensures moral and responsible behaviour. As an International consultant she is well travelled and an 'inspiration' as many of her peers and students state with confidence and respect. Her vast experience in different contexts has given her the valuable insights to continue her work with persistence to provide the best environments for learning in our increasingly complex world. She is confident in all areas of International demands for quality, for wellness for all, as well as curriculum development and assessment. As a member of the ISNF Foundation in Nicosia, Cyprus she sets her uncompromising standards for equal opportunity for all and aims to offer her support and passion for a better future for all children and youth.
Eptihal Abughamgia
Eptihal Abughamgia is a young teacher full of optimism and promise and looks forward to creating a pioneering approach to education and assisting young people to achieve at their very best. She believes in positive relationships between all stakeholders to be the key to a happy and successful educational set up. As with children successful relationships with parents depend on openness, honesty and fairness together with educating them about the aims and philosophies of the school. Her membership with ISNF Nicosia Cyprus will provide an essential role in cultivating the values and skills young people need to succeed in.
Aram Abughamgia
Aram Abughamgia is a creative and compassionate young teacher who is interested in a range of educational matters, and looks forward to promoting active parent involvement in all levels of education. With a strong pastoral system at the very heart of the Foundation's intent she would like to support community ethics. By developing a pupil voice and responsibilities to a very high level, children can be where they should be, able to be confident, self-motivated and critical thinkers.